For any order request, please contact me on +33 (6) 077 226 70 or odyl_le@yahoo.fr
The Digigraphies® of my watercolours
I present you my all new six very high quality Digigraphies® reproduced and stamped by the certified profesional digital art printer
Impression Panoramique based on my original watercolours.
They are printed on a superior quality paper dedicated to Digigraphie® : the Canson® Arches Velin Museum Rag 315g paper.
They are printed each with only five copies, authentified by my signature, and with their authenticity certificate.
Odylle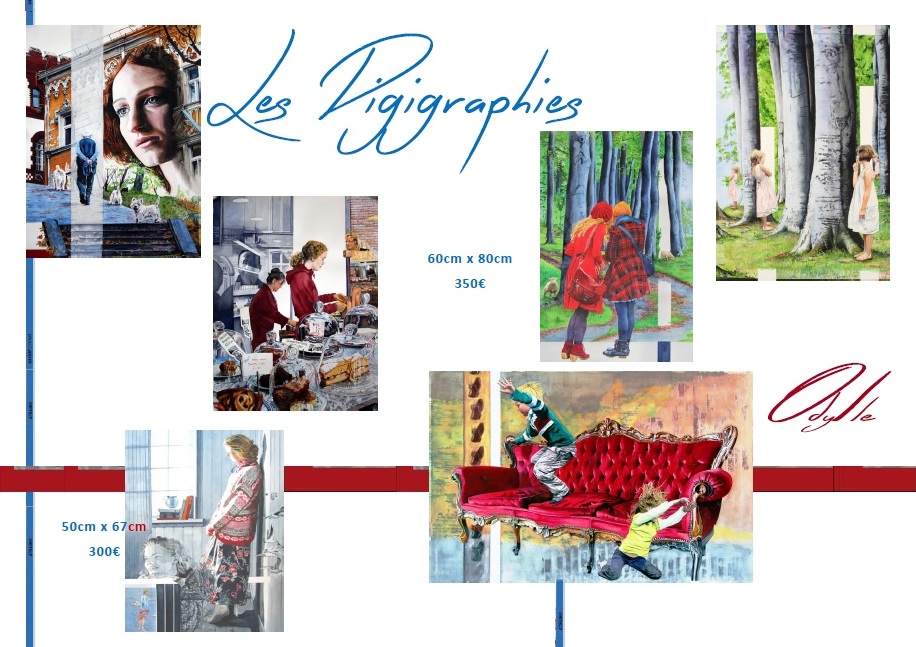 The shipping price vary by the destination and by the delivery mode

For more information about Digigraphie® invented by the Epson company : http://www.digigraphie.com/uk